2021 PLACEMAKING PROJECT
This summer Tuxedo's beautiful park located along Centre Street N, between 29th Ave NE and 30th Ave NE will be under construction for much needed flood mitigation work. As a result, the community is losing all of it's owned green space for the remainder of 2021 and part of 2022.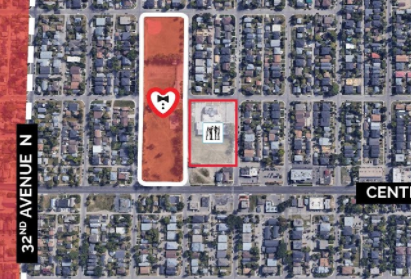 Last summer we saw a record amount of people out enjoying our park and greenspace and want to continue that love of the outdoors this summer!
TPCA's Social Committee, along with help from the Federation of Calgary Community's ActivateYYC grant will be transforming the old Tuxedo Park School (CBE) parking lot, basketball area and soccer field into a gathering space for our 2021 summer. We plan to paint games on the ground concrete, artist murals that represent our history and diversity and place picnic tables, benches and games throughout the school field and property.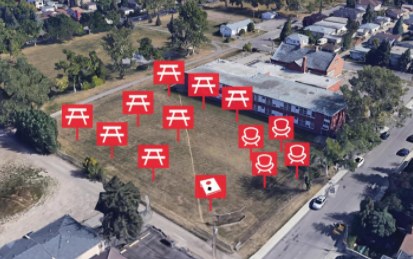 With the help of volunteers from the community, we plan to bring the vision to life during the week of July 5th for a launch on July 10th, 2021.
How you can contribute:
Help tidy up the school area to prepare for paint (garbage, sweeping, etc.)
Submit original artwork ideas that celebrate diversity & culture to be used as templates for concrete painting
Assist in the painting of various areas around the school
Help build picnic tables and relocate benches
Financial donations & sponsorships (various levels available)
Donations of materials (paint brushes, buckets, large rocks, chains & bolts)
Donations of old toys/games (basketballs, soccer balls, lawn games, etc.)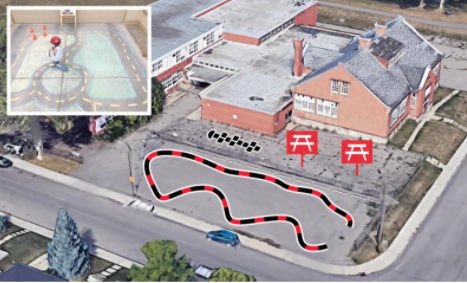 View the final design plan here.
Our community wouldn't be what it is without the caring neighbors that reside here, so we thank you for continuing to make Tuxedo Park a great place to live.
To sign up to volunteer or for any additional questions, please contact Shannon at [email protected].
Tuxedo Park Community Association
202 – 29th Avenue NE
Calgary, AB T2E 2C1
403 277 8689
Tuxedoparkcommunity.ca