Tuxedo Park Community Association loves to celebrate our community! Throughout the year, you'll find a variety of Community Events to join and enjoy. No membership required–although, our members do tend to get some sweet deals. Prices for these events vary; all funds raised support the TPCA.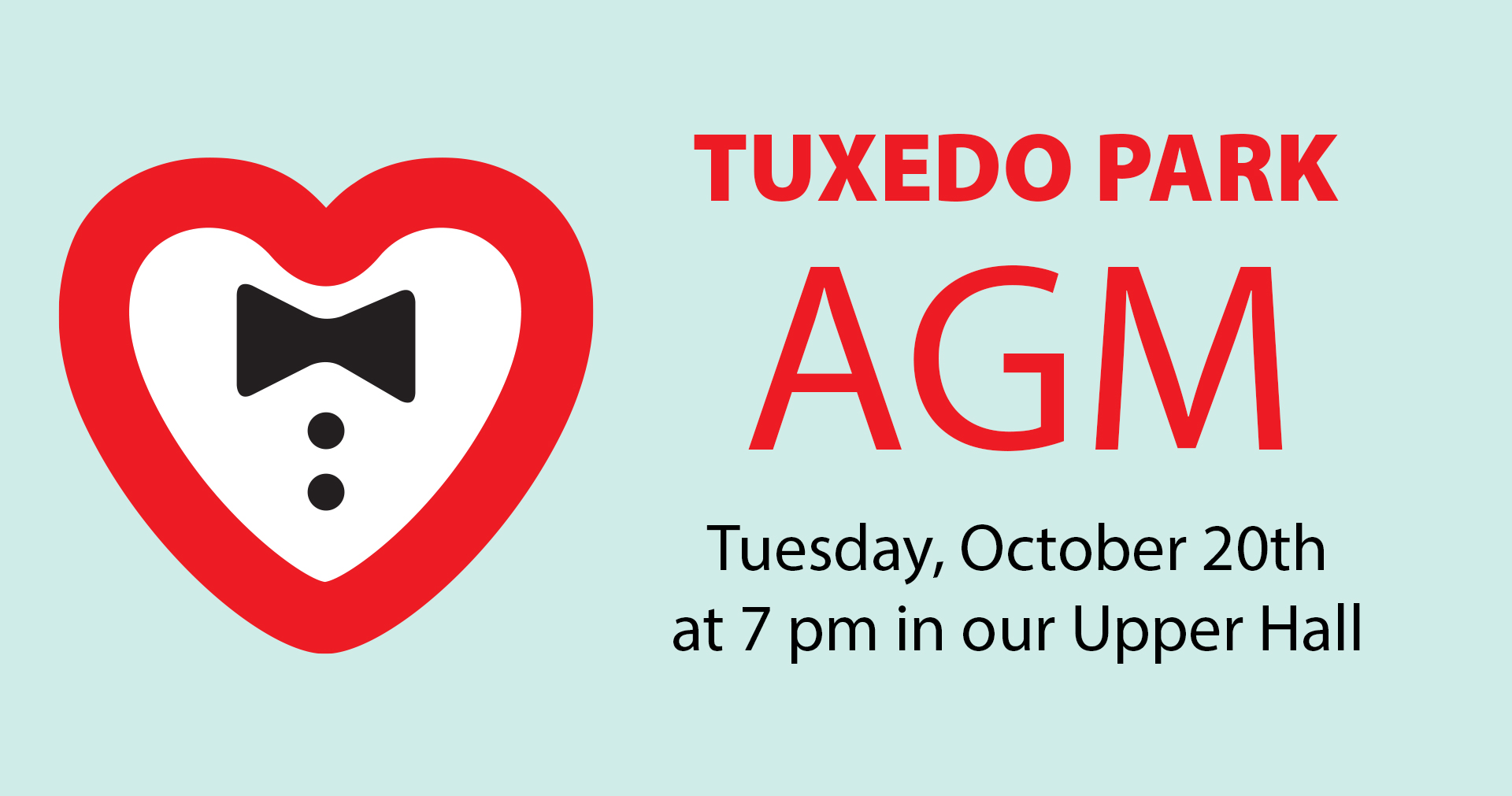 TPCA Annual General Meeting (AGM)
The Tuxedo Park AGM is happening Tuesday, October 20th at 7 pm in our Upper Hall. Register today to secure your seat! Space will be limited due to social distancing measures and masks will be mandatory. Email Marina at Kerr.marina.i@gmail.com to register.
We'll be updating our bylaws, reviewing our financial status, and hearing from Constable Jansen from the Calgary Police Department about ways we can make our community safer.
Upper Hall
Date: October 20th
Time: 7:00 pm
Cost: Free, all welcome
Only active members of the TPCA will be eligible to vote at this very special meeting, so purchase or renew your membership beforehand https://www. tuxedoparkcommunity.ca/membership
Proposed Bylaw Changes
At the October 20th, 2020 Annual General Meeting of the TPCA, we will be presenting the following changes to our Bylaws and asking the membership to approve them:
to allow the board more time to prepare our year-end financials, we're extending the time between our fiscal year-end and when we must hold our AGM to five months;
to allow the TPCA to hold all general meetings, AGMs, and Special Meetings virtually, in-person, or to have both attendance options available;
to allow the board to present motions and vote by email when necessary;
to allow the board to nominate a new director between AGMs, and if the nomination is successfully voted upon to then present said director at the next possible AGM for confirmation by our membership;
 to remove the mention of voting cards at our AGMs as we've never actually used them.
You'll find the full set of changes here, highlighted in yellow:
 TPCA Bylaws–Proposed Changes Oct 2020 (2)
Thank you, Tuxedo! We'll see you on Tuesday, October 20th at 7 pm in our Upper Hall.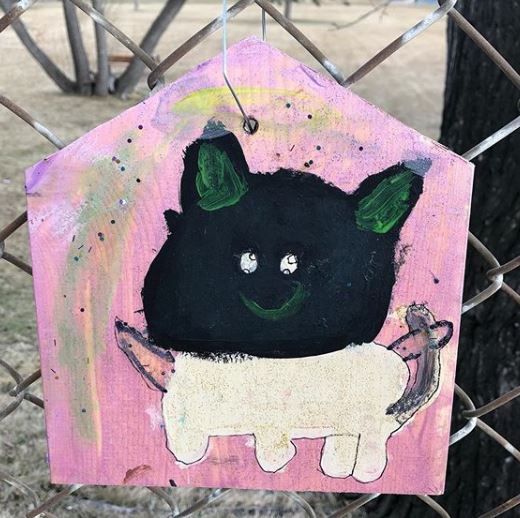 #TuxedoHomeArt
Pick up a paintable wooden home (email gm@tuxedoparkcommunity.ca) , paint both sides with beautiful images or uplifting sayings, hang your artwork on the chain link fence on Center Street between 29th Ave and 30th ave NE.
Tuxedo Park,Center Street between 29th Ave and 30th ave NE.
Date: Ongoing
Time: Onging
Cost: Free
Stay safe! Please keep 2m apart from neighbours when enjoying all of the painted houses.