Tuxedo Park Community Association loves to celebrate our community! Throughout the year, you'll find a variety of Community Events to join and enjoy. No membership required–although, our members do tend to get some sweet deals. Prices for these events vary; all funds raised support the TPCA.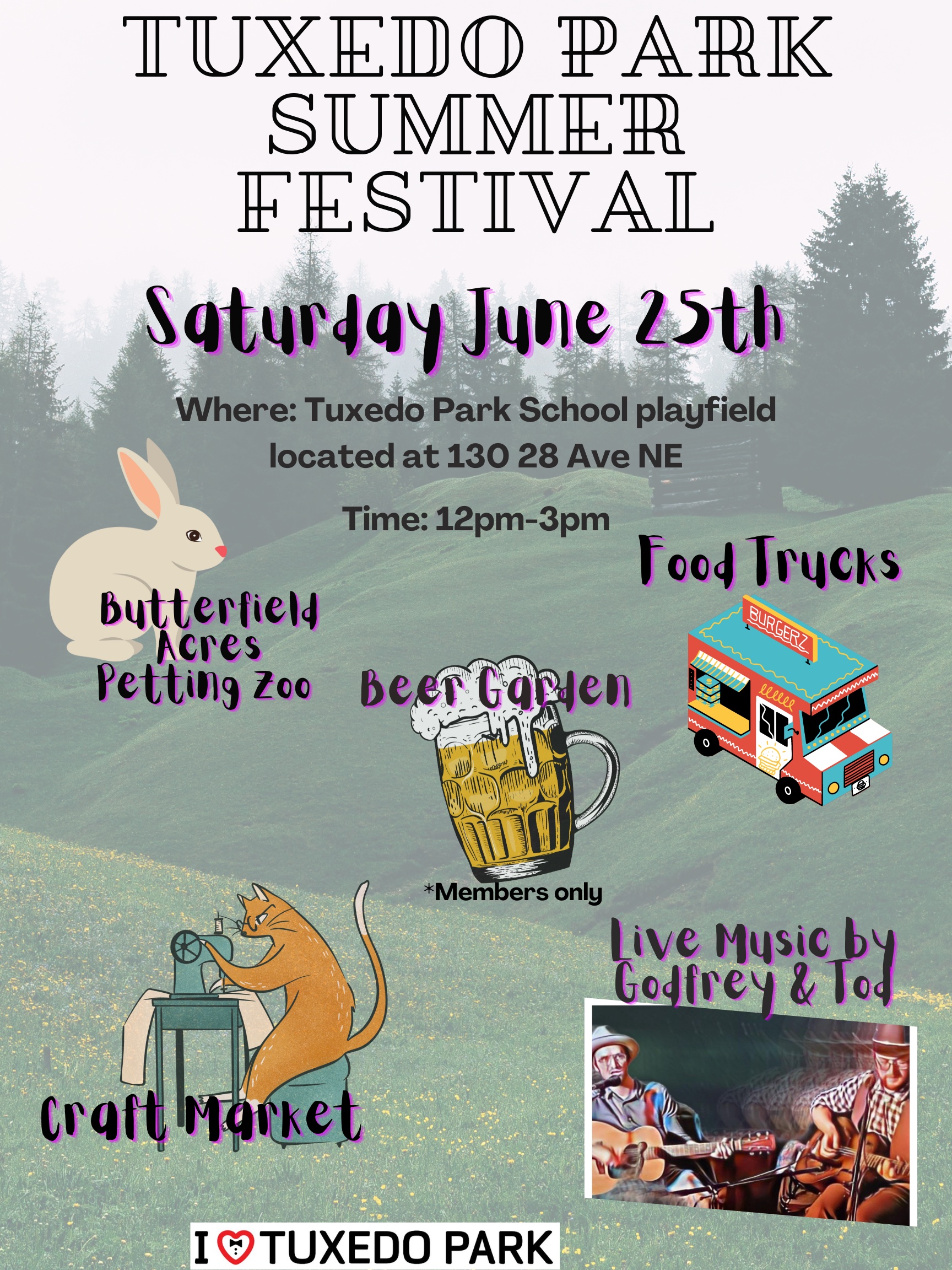 Tuxedo Park Summer Festival
Where else could you grab a refreshment, eat some food, hear some tunes, pet a goat, buy some art, get dessert, pet the goat again because you're "friends now", and get to hang with your neighbours and pals except for the Tuxedo Park Summer Festival coming SATURDAY JUNE 25TH!
When: Saturday, June 25th
Time: 12pm – 3pm
Where: Tuxedo Park School Playfield – 130 28 AVE NE
Please ensure your TPCA membership is valid, click here to renew/purchase your membership.