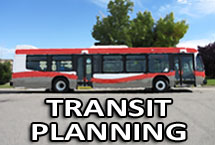 From: Transit Planning at the City of Calgary
Thank you for participating in the various North Central LRT activities over the summer. Since June 2013, City staff and citizens met and discussed what's important to Calgarians when thinking about an LRT line through the north central area of Calgary. More than 700 Calgarians provided ideas and comments on how LRT can become a part of Calgary's north central communities. Participants identified important places in the community that should be connected to LRT, along with ideas on how to evaluate different LRT route options. Attached is a summary of what we heard throughout the summer at the open houses, workshops and online at PlaceSpeak (www.placespeak.com/topic/754-north-central-lrt/).
Next steps:
The project team is entering a planning phase to narrow down the north central LRT route options, based on technical criteria and the conversations with Calgarians in 2013. This phase will also include more details on potential station locations, ridership numbers and traffic. The project team will be out in the communities talking with citizens about these results in early 2014. In the meantime, you can sign up for PlaceSpeak and become more familiar with the project through the online information. During the civic election period you will only be able to sign-up for PlaceSpeak and view information. After the election the website will again be a place for interactive discussions, as well as information sharing.