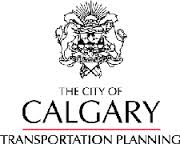 From: The City of Calgary, Transportation Infrastructure
Edmonton Trail, from 28 to 41 Avenues N.E. is being reconstructed this year under the Major Roads Reconstruction Program. Reconstruction was completed on the two east lanes of Edmonton Trail between 28 and 41 Avenues during the summer.
Starting in mid-September, construction work switched to the west side of Edmonton Trail between 28 and 41 Avenues. Construction work from 28 to 41 Avenues will continue until the end of the construction season in fall 2013, which is usually determined by weather conditions.
Once the construction season has ended, the road will be fully open to four lanes of traffic. The intent is to have all the major work completed this year. However, weather conditions may force some work to carry over to next year.  Any work not completed in the fall, such as isolated utility installations, miscellaneous concrete and pavement repairs, retaining wall installations, and landscaping or other cleanup work, will be completed the following spring.
Some roadway, alley, and driveway accesses on the west side of Edmonton Trail that were closed for construction during the fall will be reopened for the winter when the road work is completed.  The sidewalks on both sides of Edmonton Trail have been replaced and will be reopened for pedestrian use. All bus stops that were re-located during construction will be returned to their original locations. The streetlights have also been replaced along Edmonton Trail.
Future work
The next phase of the Edmonton Trail Road Reconstruction project includes the area from 16 Avenue to 28 Avenue N.E.  This work is tentatively planned for 2014.
For more information