From: The City of Calgary's Transportation Planning team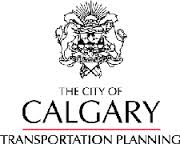 You may recall that the project team invited Tuxedo residents to help us shape the future of planning transportation corridors in Calgary by attending two "Conversations on  Planning Transportation Corridor" workshops events in June of 2013.
The Transportation Corridor Study Review project team was able to hold one event on June 20, 2013 and would like to thank all those who participated. The other scheduled event was postponed due to the state of local emergency during significant flooding in the city.
Given the recovery efforts due to flooding, the "Conversations: Planning Transportation Corridors" workshops previously scheduled are now postponed until November. Even though the flood has disappeared from the public eye we have continued to do a lot of great work and will need to sustain our efforts.
We (the City) will be providing another update in September with more specific details about the rescheduled workshops in November (this should be published in the Oct 2013 Tuxedo Backyard Gazette printed newsletter, and this website).
We (the City) know your communities have participated in past transportation planning projects so you and your members have the exact "know-how" we are looking for to help us make informed decisions during our Transportation Corridor Study Review Project. We look forward to your participation in November.
We (the City) have developed an online survey for those who would like to provide feedback prior to the November events. We value your feedback and would like to provide additional and convenient opportunities to provide input. You can visit the online survey by visiting: https://fluidsurveys.com/s/transportation-corridor-study/
We (the City) hope to see you at one of our events in November. For more information about the project and for project updates, please visit Calgary.ca/corridorstudies.